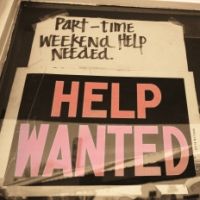 With a title like this there is little room for dilly-dallying along the way to the answer. So without much introduction, here is the…
Years ago, I wrote a newsletter called Every Husband Feels Like a Jerk and Every Wife Agrees. It was meant to explain a common phenomenon that kept emerging in the…
Are you building relationships of trust? Take time to look at yourself, your marriage and other relationships…
Written by Chad P.
With everything going on around us it is easy to lose sight of the goal, to be distracted by the pressing, and to trade the precious…
Men like to brag, but why don't they brag about their wives more?
What might…
The grace of God is patient and works both instantaneously and over time. A mistake we sometimes make is thinking too idealistically, as though if we blow our first…
Recently, Pastor Rocky showed me this video. It has wrecked us, so it was clear we needed to pass it along to you. How are we serving our spouses?
;

Knowing how high a priority C.J. Mahaney places on surprising his wife Carolyn, Southern Seminary's interviewer asked him this question in an interview published in the new…